This is a Sponsored post written by me on behalf of Pompeian for SocialSpark. All opinions are 100% mine.
I am always looking for ways to improve my eating and cooking habits.  I cook a lot with olive oil, but there are times were olive oil won't work, because of it's low smoke point.  I had heard a little about grapeseed oil, but hadn't ever gotten around to trying it until recently.  Grapeseed Oil has similar health benefits to olive oil, but it has a higher smoke point and a light taste, making it much more versatile to work with in the kitchen.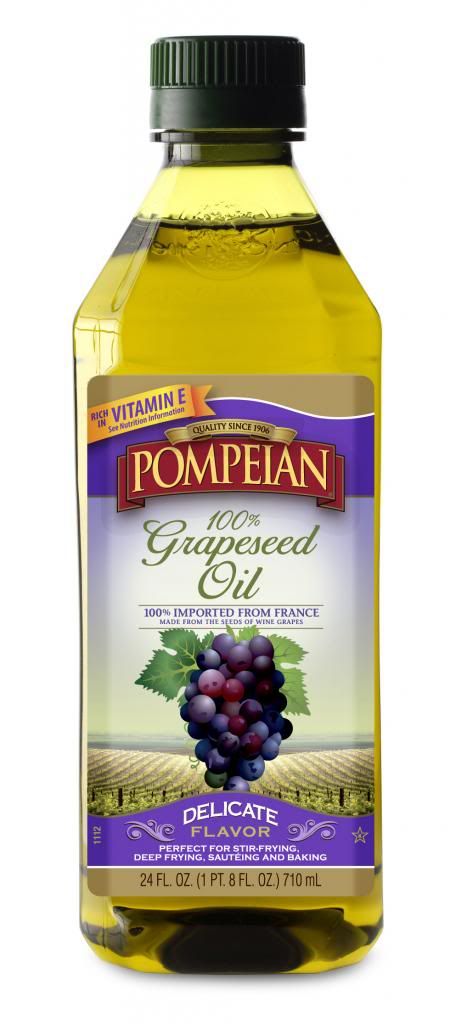 So, if you're a food blogger, here's a contest for you!
Pompeian and Hungry Girl are challenging bloggers to try grapeseed oil in their cooking.  All you need to do to enter is to post a recipe that uses grapeseed oil on your blog.  Then head over to the Pompeian's Time to Change Your Oil Facebook app and share your blog link, enter your contact info and click submit...that easy! The winner will receive an all expense paid trip to BlogHer '13 in Austin, TX June 8-9. Plus, the winning recipe will be featured by Pompeian throughout the event.
And on top of that, everyone that enters the contest gets a voucher for a free bottle of Pompeian oil!  So, it's definitely worth it to enter!
Not a blogger?  You can still enjoy Pompeian's grapeseed oil with this amazing recipe:
1 cup Pompeian Grapeseed Oil
1/2 tsp dried thyme
3/4 tsp salt
2 large cans chickepeas, drained and rinsed
1 Tbsp grated lemon zest
2 tsp smoked paprika
Directions
1.  Dry chickpeas thoroughly with paper towels.
2. Using a candy thermometer, heat oil in a large, deep skillet over medium-high until it reaches 355 degrees. Add chickpeas, zest and thyme to pan in batches to avoid overcrowding.
3. Fry chickpeas for about 5 minutes or until deep golden brown.  Remove to a paper-towel-lined baking sheet and sprinkle with paprika and salt.  Serve immediately.
I'm quite excited about this contest and have a few ideas of what I want to do and I would LOVE to win a trip to BlogHer, I think it would be a blast!  Why do you want to win?  Comment below and let me know!