This is a Sponsored post written by me on behalf of
Carton Smart
for
SocialSpark
. All opinions are 100% mine.
When we changed our diet and had to start looking at all of the ingredients on foods we bought, I began changing the brands I used. Some of my favorite brands for things like soup and broths become Imagine and Pacific brands. Both of these brands use all organic ingredients and no preservatives, and they came paper containers that stored neatly in my pantry and were reclosable to I could store what I didn't use neatly in the fridge. I never really thought about how it was possible that they could be made and stored without preservatives, I was just grateful that they were.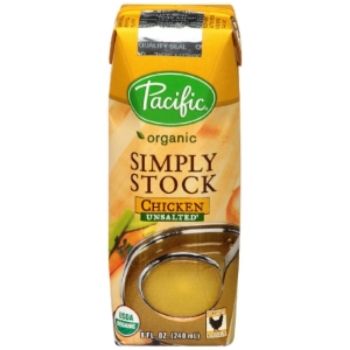 Enter Tetra Pak, Tetra Pak is the producer of the cartons for these products. They are dedicated to providing products that help you live smart. Here's a little about the cartons that they provide: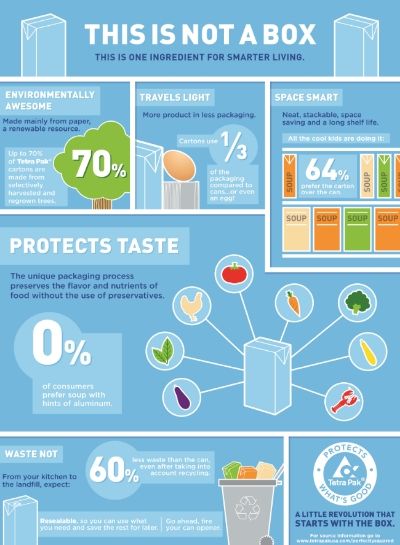 Tetra Pak sent me 3 Pacific Foods products to test out: Pumpkin Puree, Cranberry Sauce, and Chicken Stock. With Christmas just around the corner I thought I'd share some ideas on how to use these products.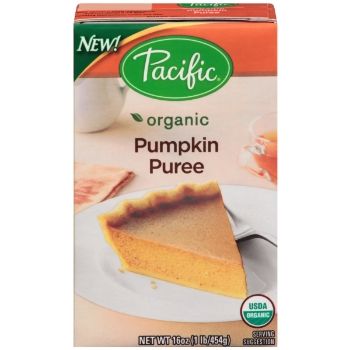 For the Pumpkin Puree try these recipes:
Pumpkin Chocolate Chip Muffins
Pumpkin Bread
Pumpkin Bars
Pumpkin Hand Pies
Pumpkin Hazel
nut Cake
Pumpkin Pie Ice Cream
Pumpkin Oatmeal Chocolate Chip Cookies
And of course,
Pumpkin Pie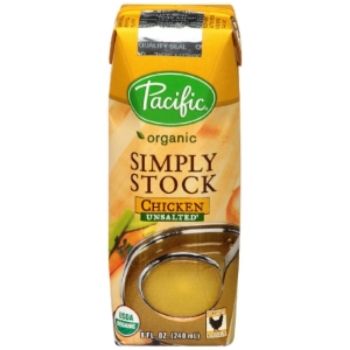 Ideas for Chicken Stock, would be in soups, of course:
Chicken and Wild Rice Soup
Indian Spiced Chicken Soup
Potato Soup
Zuppa Tuscana
You can also use it for risotto, such as my
Lemon Millet Risotto
; or in stir fries, like my quick and easy
Chicken Stir Fry
, along with so, so much more!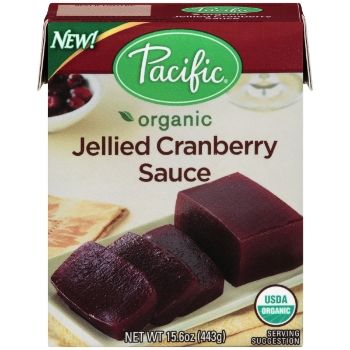 Now for the cranberry sauce. This one, of course, can be used simply as cranberry sauce. But you could also try it in recipes that call for jellies or jams. Below is the perfect recipe to use as an example of that.
Cranberry Oat Bars
2 cups Gluten Free Old Fashioned Oats
1 cup Brown Rice Flour
1/2 cup Gluten Free Oat Flour
1 cup coconut flakes
1 cup coconut sugar
1 teaspoon salt
1 cup palm oil shortening, melted
1 (16oz) container of Pacific Foods Cranberry Sauce
Directions:
Preheat oven to 350F and grease a 9X13 pan, set aside.
In a large bowl, combine the oats, flours, coconut, coconut sugar, and salt. Stir in the shortening until it's all moistened and crumbly.
Press half of the mixture into the greased pan. Spread the cranberry sauce over the top, and sprinkle the remaining oat mixture on top of the cranberries, pressing down lightly.
Bake at 350F for 45 minutes or until golden brown. Cool on a wire rack, then cut into squares.
This post was shared on
Slightly Indulgent Tuesdays
,
Allergy Free Wednesday
,
Gluten Free Wednesdays
,
Waste Not Want Not Wednesdays
,
Whole Food Fridays
, and
Gluten Free Fridays
.
Now you can be #CartonSmart, too! Follow Tetra Pak and their movement
Become Carton Smart
on Twitter:
Tweet @CartonSmart
and on Pinterest:
Follow #CartonSmart on Pinterest
and be #CartonSmart!
So how are you going to be #CartonSmart this holiday season? Do you have any recipes or tips on using ingredients such as these Pacific foods ones that you're willing to share? Comment below with tips that you have!